"Att verka som styreledamot i en osäker och oväntad omvärld" – 26 augusti
Detta event kommer vi gästas av Ulf Rönndahl, som utsågs till "Årets Risk Manager i Sverige 2010" och har fått flera internationella erkännanden för sitt arbete med riskhantering. Ulf Rönndahl är programchef för flera institut som genomför certifiering och diplomering av riskchefer i Sverige. Ulf är en mycket välrenommerad föreläsare och föreläser om Risk Management på flera internationella och erkända läroinstitut i USA och Europa.
Ulf har en bakgrund som polis i Malmö och i FN:s regi i 15 år. De sista åren inom polisen i Sverige jobbade Ulf som mordutredare på Länskriminalen i Skåne. Ulf jobbade som utredare och utredningschef i internationella polisorganisationer inom FN:s regi i tre år innan han lämnade polisyrket 1996. Ulf kommer fokusera på tre frågor i sin föreläsning:
Vad är det som är skyddsvärt i en modern organisation idag?
Hur kan man stärka anseende, varumärke och bolagsvärde med effektiv riskhantering?
Hur bygger man resilience – motståndskraft – i en osäker och oväntad värld?
Mer om Ulf Rönndahl
Ulf har arbetat med riskhantering och säkerhetsfrågor på Group nivå inom Skandia, If Skadeförsäkring, Telenor Sverige, Telenor Indien, Länsförsäkringar och IKEA i sammanlagt 25 år.
Ulf är civilekonom, har en Executive Master of Business Adminstration och examen i Corporate Governance (styrelseprogrammet) från Ekonomihögskolan vid Lunds Universitet. Han har också bl.a. examen i Finance, Strategy, Global Strategy, Strategic Marketing Management, Business Sustainability, Risk Management och Business Analytics and Big Data Program från Harvard Business School, USA. Han har gått långa ledarutbildningar på IFL och Handelshögskolan i Stockholm i bl.a. strategiskt ledarskap.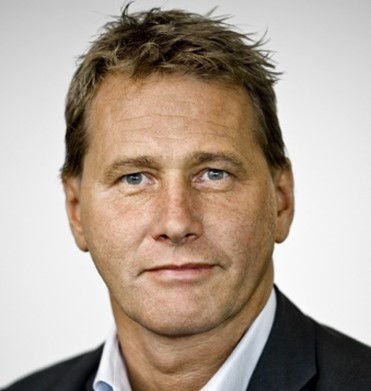 När: 26 Augusti (mötet hålls fysiskt i Stockholm om FHM släppt restriktionerna tills mitten augusti annars digitalt.)
Var: Online (Zoomlänk skickas till anmälda)
Tid: 17:30-20:00
Anmälan: 
Medlemmar får kallelse på mail eller anmäler sig genom att logga in på sin profilsida.
Icke medlemmar anmäler deltagande här.